Mission
To be a model of elegance in the field of home cooker hoods and kitchens.

A real Italian inspiration for a design that aims to redefine the pleasure to stay in the kitchen.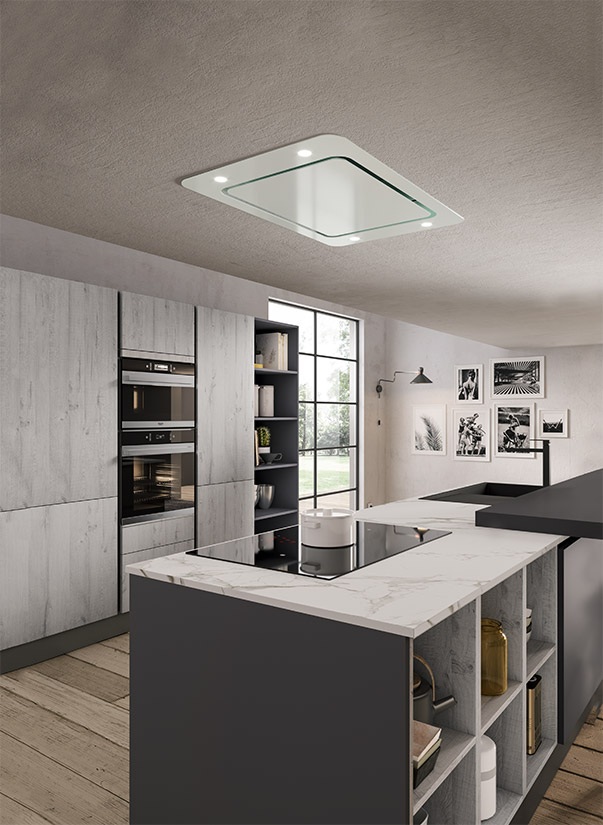 History
Esistyle is a young project with roots in the past, that are blend of different and complementary operative experiences.
Esistyle inherits the experience of a previous entrepreneurial activity that lasted for over 40 years and was based on OEM projects and international commercial relationships.

The great technical expertise and the ability to cooperate brought to the creation of the new brand Esistyle in 2016. That was the moment when the Company realised that it could start heading in a new direction with awareness and tenacity, by proposing new solutions that combine style and technology.

Esistyle stands out and represents a new way to live the kitchen, with its spaces and its decor.
Brand
The name Esistyle is born from the union of two words that fully represent the aim and the essence of our Company and the strong and deep bond between our territory and the ability to create something exclusive, beautiful and innovating.

Esistyle offers a selection of innovating and international products that comes from the tradition and from the entrepreneurial attitude of its territory.

A new innovative brand in the field of Cooker Hoods, Kitchens and Steel Kitchens that combines a strongly customer-oriented attitude with unconventional solutions.