Officina
Design made in Italy su misura
by ESISTYLE
A slender structure and the ability to create solutions that meet different needs. From furniture components, to steel kitchen countertops to the finished product. Over 40 years of experience in the field of metal processing to create exclusive, elegant and innovative shapes. The Officina by Esistyle is a place where the ideas take shape, where the style finds its better expression. This is the place where Company business and Design, meet.
Kitchens
The steel kitchen becomes a functional center made of style and practicality. A perfect harmonious assembly to develop creativity between the unique and severe lines of the stainless material. A customizable and characterizing proposal created to give maximum emphasis to the pleasure of being in the kitchen.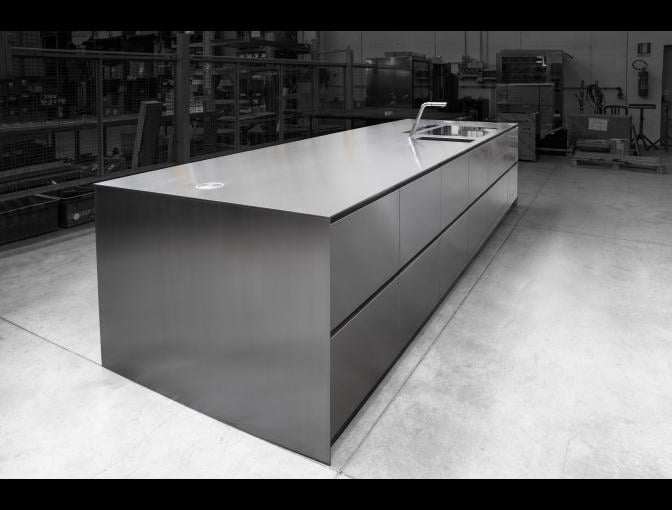 Customized Hood
When the Customers have different needs, Esistyle combines Design and Creativity to create special products that satisfy the technical specifications, dimensions and aesthetics. A customer dedicated Team develops and realises every project in accordance with clients' needs, by using all its professional expertise and know-how.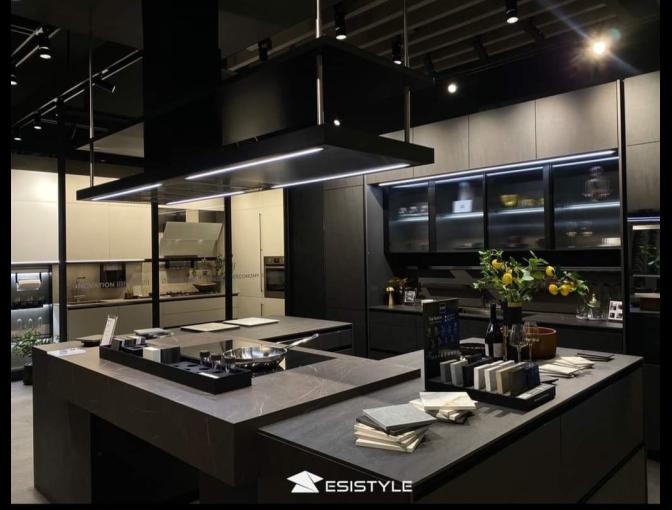 Furnishing
Steel fully represents the essence of metals. Its presence ennobles homes, living interiors, work spaces and offices. Its rigid modernity adds style and elegance to every location. Esistyle realises every detail putting its genius in every project and giving a unique taste to every location. At home, at the office, in a shop, in a hotel.
Semi-finished products for the Industry
One of Esistyle main aims has always been to offer state-of-the-art components and metallic semi-finished product. Esistyle realises its products and provides total reliability to match customers' requests, deadlines and quality standards.